Founder & President – Dr. Navneet Kumar Sharma, IRSS
Dr. Navneet Kumar Sharma graduated from Delhi College of Engineering in 1985 in Mechanical Engineering. He later did his M.E. in Production Engineering, also from DCE. Subsequently, completed his MBA and Ph.D. in Supply Chain Management from Faculty of Management Studies (FMS), University of Delhi. He joined IRSS cadre of Indian Railways through Indian Engineering Services examination conducted by UPSC in 1986. During his service he has held several important assignments including that of Director (Vigilance & Impex) in the Ministry of Consumer Affairs and Public Distribution, Government of India. He was also Director on Board of Rajasthan State Warehousing Corporation, Jaipur. Presently, he is posted as Officer on Special Duty (Additional Secretary level) in Northern Railway, New Delhi. He is also an Advisor on the panel of UPSC as a domain expert. He has several publications in the field of supply chain management to his credit.
During service he attended Advanced Management Programme at INSEAD, Singapore and a Programme on "Scenario Thinking & Innovation" at International Centre for Leadership in Finance (ICLIF), Kuala Lumpur, Malaysia in the year 2007. In 2008 he attended a Programme on "Effective Tendering and Award of Contract" at RIPA International, London, U.K. He also attended an International Programme on "Procurement Procedures for the World Bank Aided Projects" at Administrative Staff College of India, Hyderabad.
Dr. Sharma is a Fellow of Institution of Engineers (FIE), Fellow of Indian Institute of Materials Management (FIIMM) and Life Member of All India Management Association (MIMA). He is also a Fellow of Indian Railways Institute of Logistics and Materials Management (IRILMM). He was elected as "Managing Committee" member of Delhi Management Association (DMA) and Chairperson of "Government, Industry – Academia Interface Committee" of DMA. He has also been Vice President of DMA. He is also a member of "Executive Committee" of the FMS Alumni Association. Earlier he was Vice- President of FMS alumni association for two consecutive terms (2011-15).
Recently, Dr. Sharma has also been elected President of Federation of Railway Officers' Associations (FROA). Established in 1965, FROA is the apex body of 17 Zonal Railways and 11 Production Units/ Other Units Officers Associations, representing a total of more than 8,000 group 'A' Direct Officers of 9 Cadres of Indian Railways recruited through Civil Services and Engineering Services Examinations conducted by UPSC.
He has deep interest in Vedic Astrology and Vaastu. He studied Vaastu at the famous Shri Lal Bahadur Shastri Rashtriya Sanskrit Vidyapeeth, New Delhi and was awarded Post Graduate Diploma in Vaastu with distinction. He also studied astrology at Institute of Astrology, Bharatiya Vidya Bhavan, New Delhi under the guidance of widely respected Shri K.N.Rao, and graduated as a Jyotish Acharya. He later pursued astrology in Krishnamurti Paddhati (popularly known as K.P. System after Shri Krishnamurti ji, the famous astrologer from South India) and was felicitated by none other than Shri K.Hariharan, the son of legendary Late Shri Krishnamurti ji. During the Covid pandemic, he made accurate astrological predictions both for the first and second wave and the same were published in Times of India and Newsroom24x7. The link for both the predictions are given below:
1. Astrologer had predicted "period between 6 April and 3 May has to be watched" – Newsroom 24 x 7 – April 14, 2020
2. Astrologer's prediction on Indian vaccine comes true – Times of India – Jan 15, 2021
3. Covid-19 second wave to continue till October says bureaucrat astrologer N K Sharma – Times of India – 17th May, 2021
Dr. Sharma has been actively involved with the Alumni Association of DCE and was it's Hony. General Secretary from 2005 to 2018. He is credited for rebuilding and rejuvenating the alumni association along with his team. Prior to 2005 the attendance in alumni meets used to be very less, around only 100. He along with his team organised the first ever alumni meet of DCE at a very large scale in 2005 which was held in FICCI Auditorium, New Delhi. More than 600 of DCE alumni both from India and abroad attended this meet. Shri Vinod Dham, father of pentium chip, and an alumnus of DCE also attended this meet and was presented with distinguished alumni award. Hon'ble Minister for Science & Technology, Government of India was the Chief Guest. In this meet, Dr. Sharma was elected General Secretary of the alumni association. He worked passionately for the association and took several initiatives along with the team members viz. inauguration of the website of the association in 2005 itself, opening of first chapter of the association at Haridwar and subsequent chapters at Mumbai and Bangalore, instituting "Meritorious Student Awards", instituting "Distinguished Faculty Awards" etc. and several other initiatives. As a result of his sustained efforts the attendance in the alumni meets grew at a fast pace and reached about 1000. The membership of the association also grew substantially during his tenure.
The concept of creating this forum is the brainchild of Dr. Sharma. The purpose of creating this Forum is to bring alumni, faculty and students together to provide a platform for networking, interaction & exchange of ideas on technical / managerial issues, personal & professional growth and extending help to each other.
Sr. Vice President – Shri Shrikrishna Kulkarni
Shri Shrikrishna Kulkarni graduated from Delhi College of Engineering in 1985 in Electrical Engineering. He later completed his Masters in Electrical Engineering (Control Systems, Robotics and Automation) from University of Tokyo, Japan in 1991. He later attended "Programme for Management Development" from Harvard Business School in 1999.
He is presently Chairperson of Board of Governors of Indian Institute of Management (IIM), Kolkata. He earlier served as MD & CEO of Panasonic India from 2004 to 2009.Prior to that he was Founder MD & CEO of Fanuc India.
He is a Member Advisory Committee on Service Providers – Insolvency and Bankruptcy Board of India, Member Rajghat Samadhi Committee and Member of Executive Committee of National Committee for Commemoration of 150th Birth Anniversary of Mahatma Gandhi, Ministry of Culture, Government of India.He is also President of University of Tokyo Alumni Association of India – Akamon Kai India. He has been a core member of "Walk of Hope" team lead by Spiritual Master M. Walked on foot from Kanyakumari to Srinagar (2015 – 2016), consultant to Government of Gujarat – Mission Mangalam (2013 – 2014). He was selected by Prime Minister Vajpayee to the Eminent Person Group (EPG) – India and Japan collaboration (1999 to 2001). He is an aviation enthusiast and a hobby pilot. He speaks Hindi, English, Gujarati, Marathi and also fluent Japanese.
Vice President – Prof. Sunil Pandey
Professor Sunil Pandey has a combined professional experience of forty five years. He has worked with the industry and academia in various capacities during this period. He feels proud to have launched his professional career of teaching and research with the Delhi College of Engineering, now Delhi Technological University. Thereafter he moved to the Indian Institute of Technology Delhi (IITD) which is also an offshoot of Delhi College of Engineering. Currently, he is serving as Professor of Mechanical Engineering at the Jawaharlal Nehru University after superannuation from IITD. He has also served the Sant Longowal Institute of Engineering and Technology (SLIET), a centrally funded institute (Deemed University) in the capacity of Vice Chancellor cum Director. SLIET was ranked 42nd amongst all engineering institutes in the country including IITs, NITs, IISERs, IIITs etc. during 2014-15 and it enjoyed AAAA rating when he was serving as Vice Chancellor cum Director (source: Career 360).
He is the inventor of 1. 'Most flexible multi-entry and multi-exit' system of technical education, 2. 'Zero complaint' evaluation system with brain storming and 3. 'Academic spirituality' leading to innovative research, industrial consultancy and patenting. He had introduced the 'Most flexible multi-entry and multi-exit' system of technical education as introduced in SLIET during his Vice Chancellorship. Remaining two concepts, he is using for the last twenty years.
Recognition of his contributions come by way of 1. 'Best Teacher award' by the Indian Institute of Technology Delhi in 2012, 2. 'Distinguished Alumnus Award' by NITK (KREC) his Alma mater during the Diamond Jubilee Year celebrations in 2018, 3. 'Life Time Achievement Award' by The Indian Welding Society (IWS) for his contributions in the field of Welding Technology & Research on 5th October, 2016 in Mumbai, 4. A 'Letter of commendation' for his Ph.D thesis by the external examiner Prof R L Apps of Cranfield Institute of Technology, Cranfield, England with a statement "His PhD thesis was one of the best that I have examined in India or abroad".
With this vast administrative, academic, research and industrial experience, he would be able to contribute in bringing together the DTU-DCE fraternity on a common platform. His sincere wish is to see DTU / DCE as a 'Bench Mark Institute' on a Global basis.
Secretary – Shri Rajesh Tiwari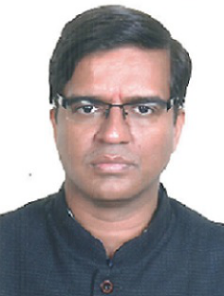 Shri Rajesh Tiwari graduated from Delhi College of Engineering in Civil Engineering in 1997 wherein he was awarded Gold Medal by DCE as well as by Delhi University. He had secured All India Rank No.1 in Graduate Aptitude Test in Engineering (GATE), 1997. He joined IRSS cadre of Indian Railways through 1997 Engineering Services Examination wherein he got All India Rank No.1. He was also awarded Gold Medal in the Foundation Course at National Academy of Indian Railways (NAIR)/Vadodara.
During his service he has held several important assignments including that of Deputy General Manager, Secretary of Zonal Railway User Consultative Committee (ZRUCC) and Controller of Civil Defence in NE Railway/Gorakhpur. He is presently working as General Manager in Centre for Railway Information Systems (CRIS), New Delhi which is an IT arm of Indian Railways.
He has attended Advanced Management Programme at ICLIF, Kuala Lumpur/Malaysia and INSEAD/Singapore and also participated in Warehouse Design & Management Programme at IIM/Ahmedabad. He is a Life Member of Indian Railway Institute of Logistics & Materials Management (IRILMM), New Delhi.
His hobbies include teaching, reading and travelling. He has a deep inclination for system improvement leading to citizen-centric development.
Joint Secretary – Shri Ravi Shekhar
Shri Ravi Shekhar graduated from Delhi College of Engineering in 2010 in Civil Engineering. He is an expert in the Infrastructure Sector and is currently working as a Senior Manager in a Power Distribution Business. He is a former President Student Association of Delhi College of Engineering (2009-10).
Joint Secretary – Shri Shavik Balyan
Shri Shavik Balyan is a final year student of B.Tech, Mathematics and Computing branch. In 2019 he was elected as Joint Secretary of DTU Student Association with the highest margin of votes. He is very enthusiastic in social works and participating in parliamentary debates etc.
Joint Secretary – Shri Harshit Sharma
Harshit Sharma is an Environmental engineering graduate from the 2022 batch of Delhi Technological University (Formerly DCE). He currently works as a Product IC for the AMER region at Modern Research business unit of Sprinklr. Prior to this, he led the Society for Civil & Environmental engineers at DTU as its president during 2021-22 and served as Coordinator for Indian Game Theory Society-DTU. Moreover, he captained the departmental cricket team in his final year and led the student unit of the outreach & extension department of DTU. He also interned across various domains during his engineering. Harshit has a huge inclination towards Railways & Transportation; he is a life member of IRFCA and has a hobby-based YouTube channel on Railways which is ranked as the 11th most viewed YouTube channel in the travel category across the country.
Joint Secretary – Ms Deepanshi Mann
Deepanshi Mann is a final year B.Tech. (Electrical Engineering) student of DTU. She worked for Salesforce as a software developer intern. She was also the Vice president of Innova-DTU from 2022-23. She also serves as the university coordinator for Desh Ke Mentor, a Delhi Government initiative that she coordinates with a team of more than 500 mentors to facilitate program planning and strategic execution. Her hobbies include travelling and photography. Additionally, she has a Mendelian Instrumental Music Diploma from Chandigarh's Prancheen Kala Kendra. She takes part in political debates and is very passionate about social work.