Joint Secretary – Shri Anshav Jain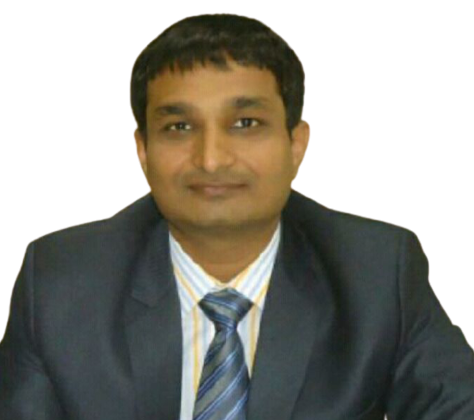 Shri Anshav Jain is a DCE 2003 pass out from Polymer Science and Chemical Technology and has completed PGDBM in Marketing and Finance from Symbiosis, Pune. He is also a certified Lean Six Sigma and PMP professional. He has strong expertise and experience in Business Process ReEngineering, Transformation, Analytics and Automation solutions including Mobility, RPA and AI solutions. He has worked for over 18 years in Corporate and deploying 1000+ Projects with $100+ MMUSD hard savings signed off by CFOs for the organizations through Business Process Reengineering, Strategy Planning, RPA Deployment, Change Management, Automations Deployment, Business Transformation, Project Management, Solution Architect. He has worked with companies like Sify, Reliance Industries, WNS, TCS, Essar & Wipro in various roles of Corporate Sales, Marketing Support, Business Process ReEngineering, Process Excellence and Digital Transformation. He is also a seasoned project management professional and have lead various business projects and programs in the field of operational efficiency that drives top and bottom line growth, enabled Technology, Automation & Analytics, delivered varied trainings topics with the project teams in corporate houses and with various levels of Management as a Freelancer.
As a Serial Entrepreneur, he has set up 7 businesses in the last 7 years and "Bringle" being one of the most valued startups is now having 1 Million+ community members, 11000+ Mentors spread across 50+ countries. Bringle is currently established in the UK and India and working on transforming 1 billion lives and 1 million businesses and eventually looking to develop 100 Unicorns (Vision 2020-2030). Using his and his company's strengths, he has volunteered for mentoring the students of DTU.
anshav.jain@bringleacademy.com
Joint Secretary – Shri Naveen Rai
Shri Naveen Rai is a 2009 batch DCE passout. He has 11 years of industry experience. After a brief stint with the corporate, Naveen forayed into the education sector and has served corporates and institutions under various training and development profiles. He has interest and wide experience in the education abroad segment and is helping students with training and counseling, enabling them to be part of prestigious Universities around the world. His vision is to provide cost-effective, cutting edge technology to students, leveraging upon quality training and meticulous counselling thereby reducing the digital divide and lack of information. Currently, he is pursuing his MBA from Delhi School of Management at DTU.